Paul House offers a variety of living arrangements, from studios to one-bedroom apartments. All include private bathrooms, televisions and phones. Every resident also has access to our amenities.
Television with cable Tv and Local Sport Channels
Individual Phones with direct number for each room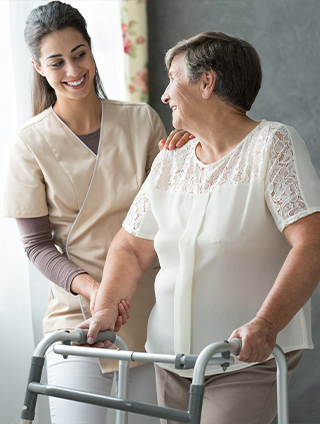 Monthly Trips
On any given day, there is so much going on in Chicago and in the general Chicagoland area. Shows, parks and events — all right at Paul House's doorstep. We organize monthly outings, and our dedicated bus gives residents point-to-point access to everything the city has to offer.
On-Site Beauty Salon
While it is true that beauty salons are places that encourage self-esteem, hygiene and general wellness, everybody knows that there is more to them than that. They are places to literally let your hair down — to chat and share the minutia of life in a convivial, supportive environment. Our on-site facilities maintain that environment for our residents in an accessible manner.
Individualized Therapy
Managing the transition to a higher level of care has the potential to be stressful, but we provide a variety of services and support to make moving to Paul House and living here as enjoyable as possible. One example: our one-to-one therapy options on site with a licensed clinical psychologist.
Activity Centers
Staying active, socially, physically and mentally, is fun — but it is also an important element that contributes to quality of life. We have a varied and interesting schedule of on-site activities that runs from morning until night. There is always a choice, too. We have two designated activity spaces: our Auditorium and the Aviary.
Library Services
Sometimes, our residents need a break from activities and socializing. Our library is at everyone's disposal, and we also have book nooks throughout the community. Regardless of the energy level of the day, you are never too far from something new to read at Paul House.
Culinary Amenities
Our restaurant-style meal service offers fine-dining options, with alternatives for each of the three meals daily. For a nominal ancillary fee, residents can also have meals for their guests, or else get food to take out. Of course, we also cater to those with dietary restrictions due to medical diagnoses.
Let our experienced Paul House team help your family today.
Contact us today to learn more!